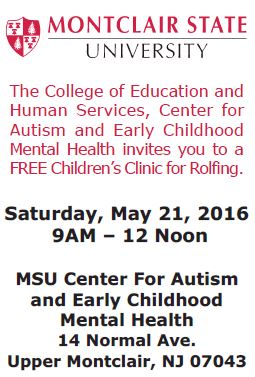 Montclair State University's College of Education and Human Service is sponsoring Frome Physical Therapy to hold a free children's Rolfing clinic on May 21,2016 from 9AM to noon. The Event will take place at The MSU Center For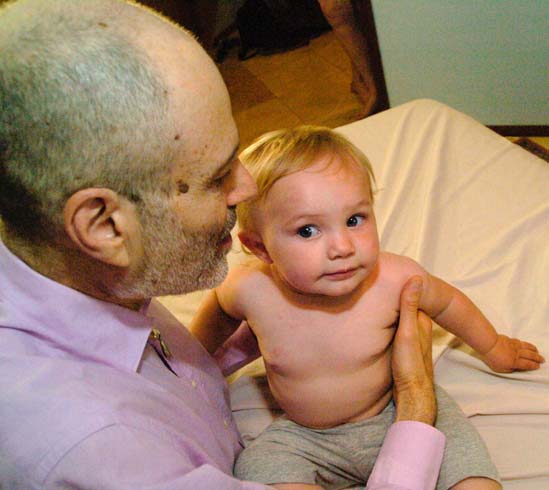 Autism and Early Childhood Mental Health, 14 Normal Ave., Montclair, NJ 07042
Some babies have minor structural problems; knock knees, pigeon toes, toe walking and scoliosis to name a few. Others have bigger problems including Cerebral Palsy and Down's Syndrome. Rolfing can be enormously helpful in this formative time.
Rolfing is a technique of gentle bodywork that can have a profoundly positive impact on the structure of a growing child. Frome Physical Therapy, a Montclair based practice has served hundreds of infants, babies and children including those with orthopedic and neurodevelopmental problems.
David Frome is a pediatric Physical Therapist, Advanced Rolfer and Five Element Acupuncturist. Rebekah Frome is an Advanced Practitioner of Structural Integration, Massage Therapist and Physical Therapy Assistant. They are recognized leaders in the field of holistic therapies in the tri-state region.
Families are invited to schedule their children for a free mini session of Rolfing. To reserve a spot or learn more contact [email protected] or call 973.509.8464