Rebekah Frome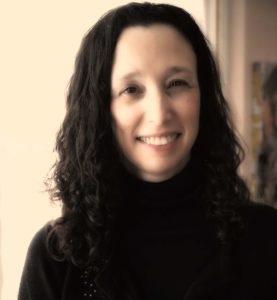 Rebekah Frome is an Advanced Certified Practitioner of Structural Integration, Massage Therapist and Physical Therapy Assistant.
Over the past three decades, she has helped thousands of people leave pain behind and to embrace the comfort and confidence they experienced before emotional and physical stresses took residence in their bodies.
As her clients release what have become chronic patterns of tension and bracing, they are able to let go of physical baggage and become taller, better aligned and energetic. She serves people who are active as well, as those who are not. What is needed is the desire to heal, and the willingness to be open to your own transformation.
Rebekah spent many years enjoying the dance studios of NYC, before discovering her own fascination for the connection between mind and body. As a movement teacher she has worked with children, adolescents, senior citizens and in a sub acute geriatric facility. Her work as a Physical Therapy Assistant in a Sports Orthopedic Clinic further qualified her to work with injuries of all kinds. She has worked as a consultant, teaching her innovative Healthy Back Class instructing people to develop a lifestyle that will empower them to avoid back and neck pain.
Rebekah has completed a mentorship with Rosemary Feitis, a senior Rolfer who worked closely with Dr. Rolf in the 60's.