Our Manhattan office is at: 11 Penn Plaza, suite B– 100. We are directly across from Penn Station on Seventh Avenue by 31st St.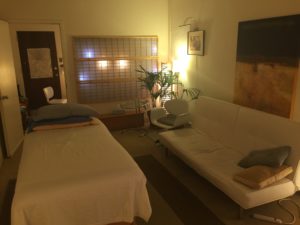 When you enter the building, walk to the back of the lobby to security. Ask the officer for "William Kaye Associates." They will request a photo ID, such as a drivers license or passport and will issue you an ID card. Walk halfway towards the front entrance to the elevators on the right side. Take the elevator down to level B (not B-1 or B-2).
Our office door is directly opposite the elevator and says, "William Kaye Associates."
Our NY hours are on alternate Thursdays. You can schedule on line,  call 973.509.8464 or Contact Us for an appointment.