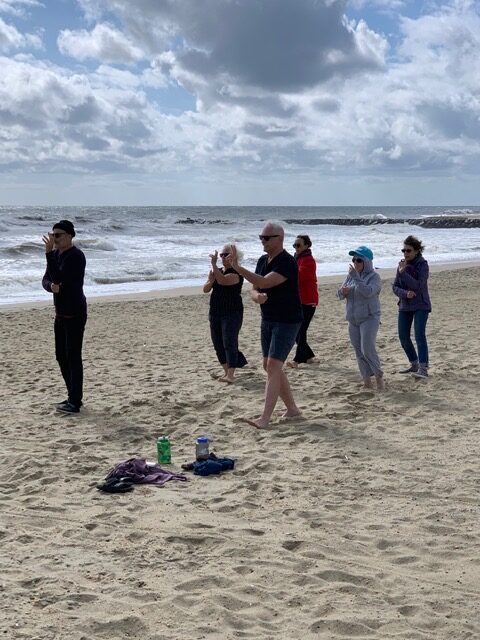 At Frome Physical Therapies, Tai Chi and Qigong practice combine movement and meditation to cultivate health and longevity. These gentle, yet challenging exercises will help you to develop strength and flexibility. Practitioners of Tai Chi and Qigong experience a deepening of breath and heightened sense of relaxation.
The Wu Tang Orthodox style of Tai Chi and Yi Jin Jing Qigong cultivate health and vitality within the body, and stillness within the mind/heart.
The Tai Chi form consists of a sequence of 81 moves and three chapters. It takes about a year to learn the basics of the complete form. Students report feeling benefits after the first class. As mobility and alignment improve, it is common to feel more energized.
Rebekah and David Frome are students of The Society of Nanlaoshu, a NYC Tai Chi, Qigong and Meditation center committed to the preservation of the teachings of Master Koo. They have been teaching in Asbury Park for the past 5 years and have a small but devoted following. You can learn more and sign up for our Tai Chi and Qigong classes at our website, or contact [email protected]