Frome Physical Therapy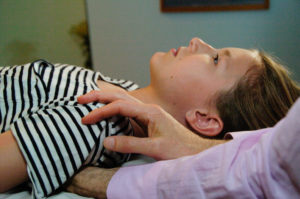 Welcome! We are Frome  Physical Therapy, a holistic wellness center with offices in Asbury Park and Montclair, NJ What makes us unique is our strong grounding in western medicine and our deep commitment to holistic health.
We offer Five Element Acupuncture and The Rolfing Technique of Structural Integration. Our specialties include; Women's Health, Men's Health, Reproductive Health and Fertility, Environmental Health,  Sports Injuries, Low Back and Neck Pain, Emotional Health and Mental Illness, Cancer and Post Surgical Recovery, Pediatric Developmental Disabilities and Rolfing Babies and Children.
 The Air Cleaner Store, our online venture sells Austin Air cleaners, a highly effective, reliable and affordable answer to indoor air quality problems.  Clean air is one of our most basic and important human needs.
At Frome Physical Therapy our goal is to support you in Caring For Your Health.