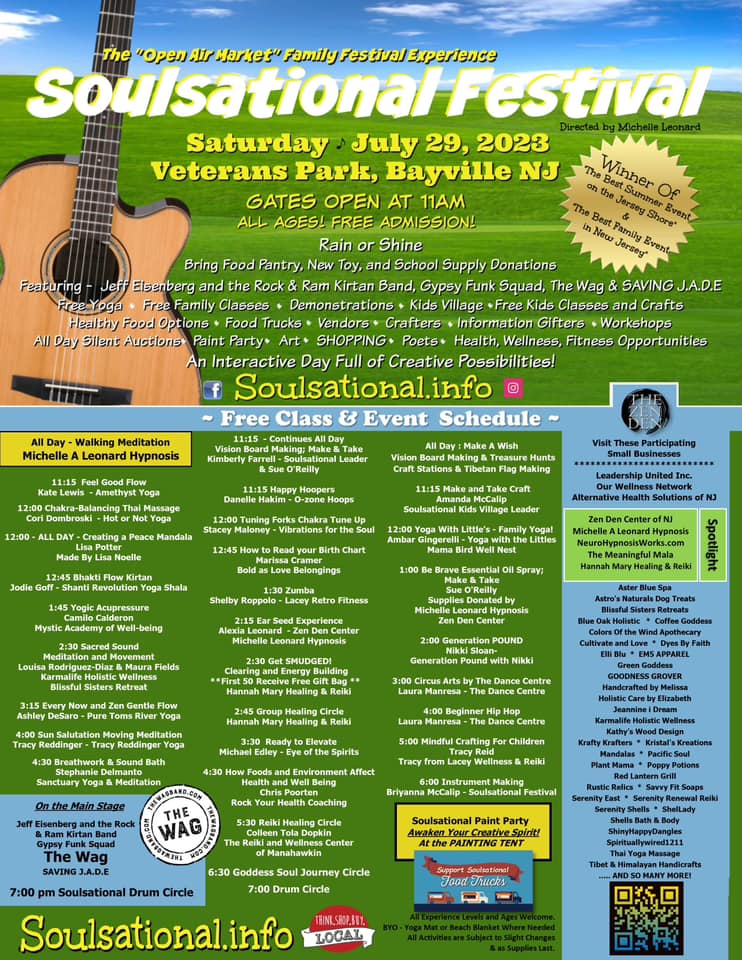 Join us at the Soulsational Festival in Bayville, NJ
Saturday, July 29, 2023 11:00am to 6:00pm Veterans Park Bayville NJ. Admission to the festival is free.
Learn more about Craniosacral and Rolfing by visiting us at our booth.
New to Craniosacral or Rolfing?
Talk directly with an experienced practitioner on
techniques are and how they can be personalized to your benefit.
We're offering 15-minute mini sessions for $35.
Sign up below to reserve your mini session.
Enter our Sweepstakes. Win an Austin Air Cleaner!
Stop by and talk to us about how our air cleaners can help you manage these challenging times. Enter The Air Cleaner Store sweepstakes to win a free Austin Air Cleaner!