Walking has many great benefits. Waking increases fitness while reducing auto traffic and fuel consumption. However, pedestrian accidents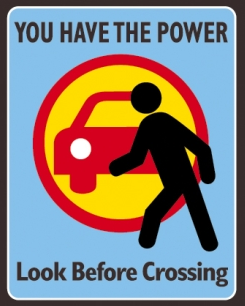 with cars are a real problem.
In the United States more than 4,743 pedestrians were killed in traffic accidents in 2012. The unfortunate reality of car crashes involving people on foot is that the victims are often children and the elderly.
Did you know that the accident rate involving pedestrians in Montclair is the highest in the entire state? Pedestrians form the second largest group of people injured or killed by motor vehicles in New Jersey. Here in Montclair we definitely need to pay special attention to this important issue.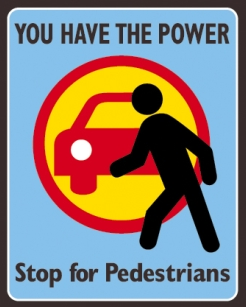 In 2013, 41 pedestrians were injured in accidents with cars in Montclair. One of these pedestrians died. The Montclair Pedestrian Safety Committee was formed to address this issue. With the mission to call attention to and eliminate unsafe conditions on Montclair streets for pedestrians and bicyclists, the committee launched its "Drive with Care in Montclair" campaign.  Additionally, Montclair Pedestrian Safety Committed has hired a consultant to study this problem and propose potential changes to minimize risks to pedestrians and bicyclists in Montclair.
However, the most important point this committee and campaign has brought forth to Montclair residents is that pedestrian safety is a shared responsibility and it cannot become a reality until everyone does their job right.
What can you do to ensure pedestrian safety in Montclair?
If you are a motorist:
Always watch out for pedestrians – keep your eyes wide open
Do not block crosswalks
Stop for pedestrians in marked crosswalks
Never pass a vehicle stopped at a crosswalk
Watch out for special hazard areas such as school zones, bus stops, playgrounds & parks
Obey speed limits
If you are a pedestrian:
Walk or jog off the roadways when sidewalks are available
Cross only at crosswalks on the proper signal. Look all ways before crossing
During nights, wear light colored or reflective clothing
Near roadways, avoid wearing earphones while walking or jogging
Always walk facing traffic
Stay sober & remain alert!