In winter, temperatures drop and often, snow blankets the earth. Snow turns to ice, ice melts and slush abounds. It's no wonder that in Chinese medicine, winter is symbolized by the Water Element.  In Acupuncture there are five elements, Wood, Fire, Earth, Metal and Water. Acupuncture can support your overall health by creating balance within each element.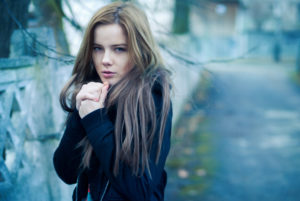 Do you find yourself plagued by a constant sense of danger and doom?  Or, are you someone who behaves recklessly without fear?  Fear is the emotion associated with the Water Element.  In excess, fear can be immobilizing and prevent us from living fully.  When fear is in our way, we miss life's challenges and opportunities.  If you suffer from chronic apprehension, Acupuncture can help.
Ideally, in winter we would have the opportunity to rest and recharge our batteries. In modern life, electric light, computers and television supply us with stimulation around the clock.   Our rhythm in life is often dominated by work and school schedules.  Hibernation in winter is not a possibility.  We become depleted.
Acupuncture is an excellent tool to support your physical and your emotional health in winter and throughout the year.  By creating balance within the Five Elements you can manage anxiety, impulsive behavior and  stress levels.  For help with tapping your potential call us at 973.509.8464 • 212.529.1901 or book on line to schedule an appointment.