Frome Physical Therapy – Montclair NJ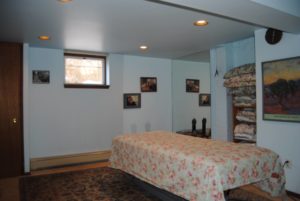 We have relocated our northern New Jersey practice to downtown Montclair, not far from our pervious Montclair location. Located on Bloomfield Avenue the new office is elegant, spacious and tranquil.
The area has metered  parking on the street as well as several lots within a few blocks available for your vehicle. Sessions by appointment only.
Request a call or make an appointment via the website.
As of May 1, 2017
Address                                  
516 Bloomfield Ave
(Suite 5, 2nd Fl.)
Montclair
NJ 07042
Hours
Tuesday 2:30PM – 7:00PM
Friday 3:00PM – 7:00PM
Parking
On street metered parking. Parking lots within three blocks.
Services
The Rolfing Technique of Structural Integration
Five Element Acupuncture