Dialogues in Self Discovery
Dialogues in Self Discovery/Center for The Option Method is dedicated to empowering you to live your happiest most fulfilled life. Did you know that understanding your personal belief architecture provides the most direct route to profound, lasting change? The Option Method goes directly to these underlying beliefs that help or hamper personal growth and development. A simple, but profound questioning technique, the Method efficiently and effectively reveals ways of thinking that stand in the way of your personal goals.
During our 60-minute Option Method Dialogues, our teachers help you explore in a loving, nonjudgmental way that fosters safety, openness and change. Dialogues are supported by peer groups, teleclasses, workshops, books and audio materials to teach the Method for personal and professional use. Whether you are dealing with issues related to work and money, love and relationships, health, spirituality and life style; whether you are in a funk, depressed, anxious or sad; whether you are angry, disappointed, jealous, guilt-ridden or lost; whether you on a personal path to happiness or in the helping professions – the Option Method is available for you.
For more information, contact [email protected]. Please visit our website at www.DialoguesinSelfDiscovery.com.
Facebook https://www.facebook.com/Dialogues-in-Self-Discovery-LLCCenter-for-The-Option-Method-201590569867424/
Website   http://dialoguesinselfdiscovery.com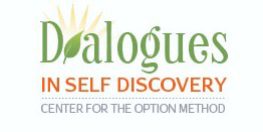 The Flying Birds
"Content is King." The online space is cluttered with information, images and in-your-face advertising. The only way any brand can distinguish itself is by  creating unique,engaging and beautiful content. This is exactly what we do and what we love to do.
TheFlyingBirds is a content marketing and business consulting firm that was established to work with small businesses. Our company helps uncovers gaps in business promotion and ensures that their digital marketing strategies are well defined and serve the overall business vision and plans.
Our Team
SWETHA DANDAPANI has always loved to write. A graduate of Mudra Institute of Communications, Ahmedabad, she has worked in the space of marketing and communications for 7 years now. An avid traveler, she embraced freelancing in order to continue working and to support herself. She is connecting the dots with The Flying Birds!
VIJAY KRISHNAMURTHY is a sportsperson. And that is exactly what helped him with his career. He always translated the ethics and team building abilities he learned from sports (ever since he was 3!) to his work. Having worked as a technical and functional consultant in theUSA for 10 years, he brings with him all the experience of project management and team building. He is the person that holds a "virtual" Flying Birds together.
https://www.linkedin.com/company/the-flying-birds 
Email: [email protected] or [email protected].
Skype: swethadandapani or kvijay2001