China HEPA Air Cleaner
Austin Air HealthMate Plus™ Air Cleaner
Best HEPA Air Purifier For China.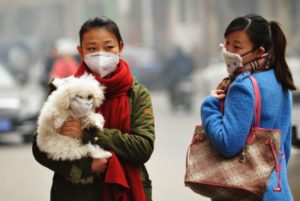 Are you an expatriate living and working in China or India? Many countries including Mexico, Peru, Egypt, Saudi Arabia, Iran, Turkey, Russia, Indonesia and most of Southeast Asia have major problems with air pollution. Air pollution is a global problem.
 Expatriates suffer from health problems including allergies and asthma due to poor indoor air quality. 
Expatriates pay an exorbitant sum of $2000 to $3,000 for a top quality HEPA air cleaner.
The Austin Air HealthMate Plus filter uses a massive amount of the best filter medium to remove VOC's, airborne particles and allergens including nail filings, dust, molds, and pollen from the air.
The Austin Air HealthMate Plus™ is the world's most effective HEPA air cleaner for both airborne particles and chemicals.  
How expatriates save a bundle on the world's best HEPA air cleaner.
Order a HealthMate Plus from The Air Cleaner Store. $649 • Order power conversion for a 220 volt motor with a custom electrical plug. $225 Add to Cart
I will ship it free to any of the 48 States.
Allow an extra week for delivery for conversion..
Bring your Austin Air cleaner with you as luggage on your flight.
Austin Air HealthMate Plus is the best air cleaner for removing both chemicals and particles.
Specifications
HealthMate™ Plus Technical Specifications
Covers 1500 square feet – a one story home or apartment
Height: 23″, Width: 14.5″ x 14.5″
Weight: 45 lbs
Permafilt™ Pre-filter
Traps large dust particles
Designed to be vacuumed from outside
Eliminates costly filter changes
Fan Rating
250 actual cubic feet of air per minute (cfm) on high setting (Don't be fooled by our competitor's claims of higher cfm ratings!)
Cleans a room area of up to 1500 square feet
Filter Assembly
13.5″ diameter, 14.5″ height
Sixty square feet true medical grade HEPA filter medium
Nearly 15 lb. mixture of solid activated carbon zeolite and Ammoniasorb
Meets HEPA standards, trapping 99.7 percent of all particulates larger than 0.3 microns and 95 percent of all particles large than 0.1 microns
Metal endplates
Foam sealing gaskets top and bottom
Weight: 23 pounds
Fan and Motor Assembly
3 speed centrifugal fan
Power rating: 1.2 amps, 120 volts
132 watt power consumption at highest setting
Motor type: Permanent split capacitor (PSC), rated for continuous high RPM
Motor mounted on shock absorbers
CSA, NRTL and CE approved
"Thank you for the wonderful service and greatly reduced cost. The HealthMate Plus has helped me manage while working in Beijing." J.C.